High Intensity Preconditioner (HIP)
Advanced Technology for the Best Mixing Process
The Wenger High Intensity Preconditioner (HIP) provides an advanced level of mixing and control that makes it the perfect complement to Wenger extruders. Intensified mixing results in smaller particle sizes into the extruder, more uniform product moisture, and more consistent heating.
Two independently driven shafts of different sizes
Wide range of capacities and retention times
Three mixing intensity settings
Increases capacity through the extruder
Improved pasteurization and sanitation
Increased starch gelatinization
Reduced product waste at startup/shut down

Allows increased addition of meat slurries and other liquids in the recipe
Any process that benefits from higher moistures and longer retention times will benefit from preconditioning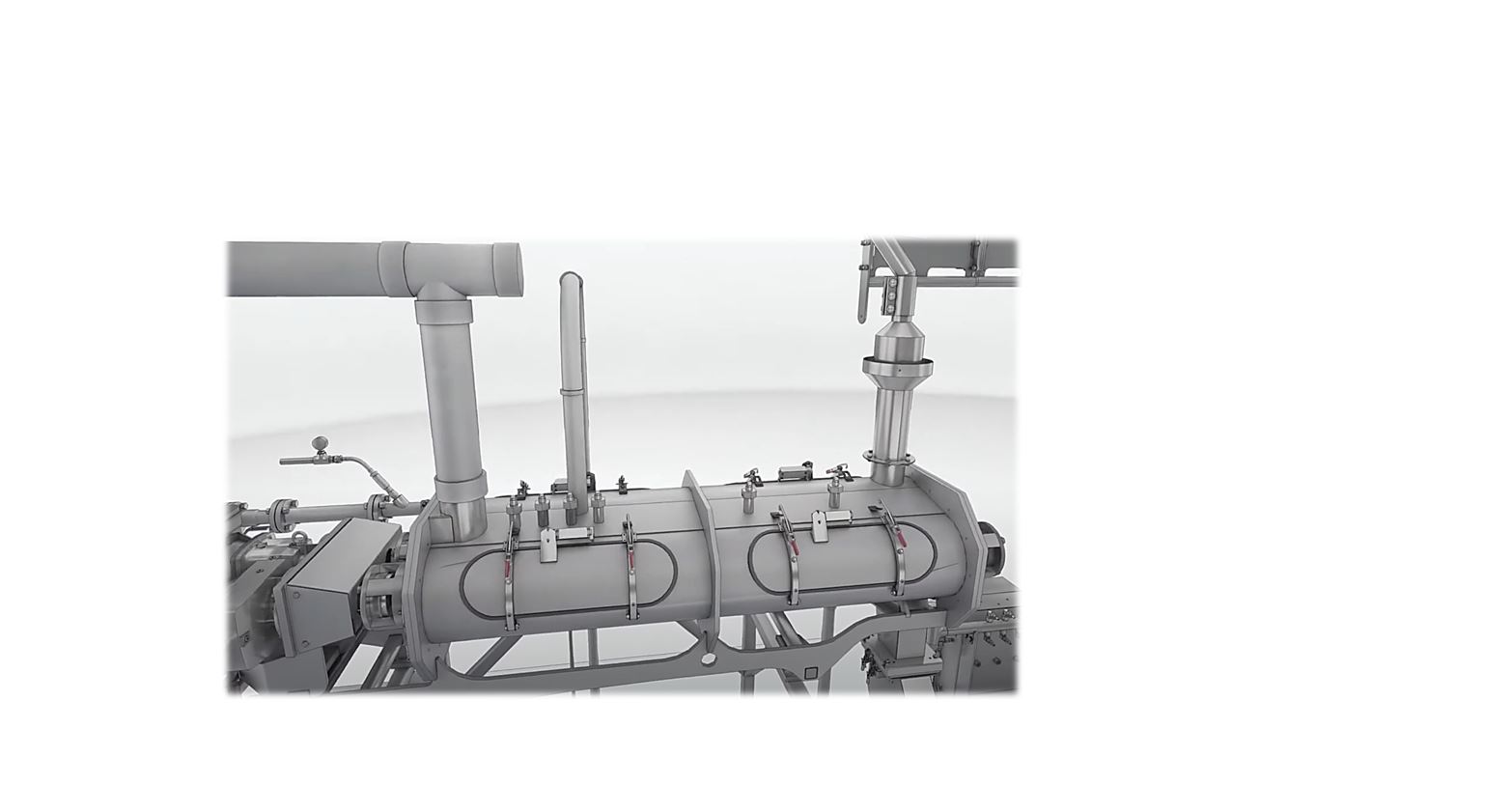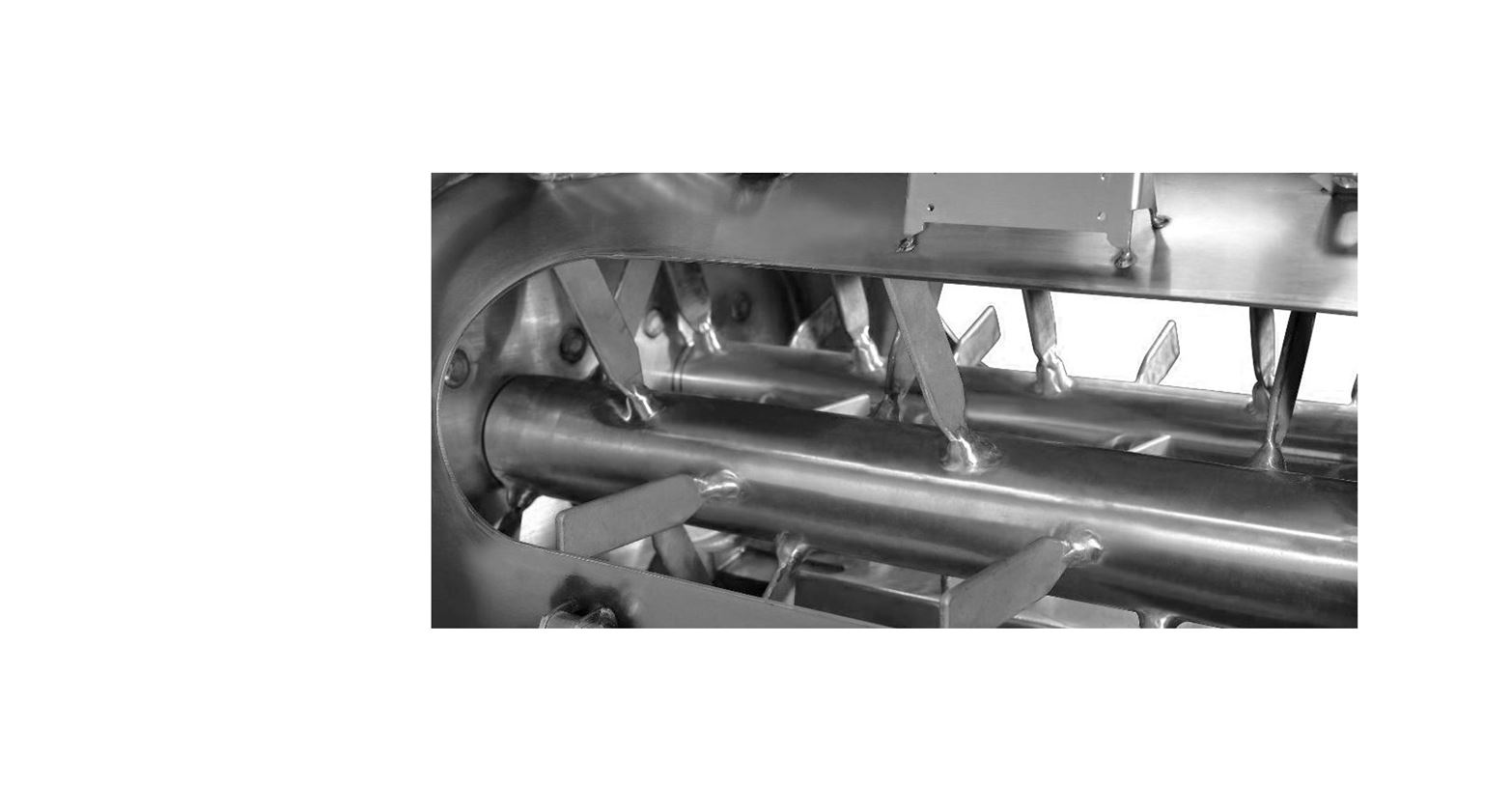 Engineered to Perform
Hygienic, dynamically balanced beaters designed for minimal buildup of material and easier cleaning
Mixing capacities to 24,000 kg/hr
Rotational speed controls
Slide gate (used during cleaning) that also reduces discharge of under-processed material
Highest levels of food hygiene and safety
Coefficient of Variation = 2.65%
Reduced mechanical energy input
Increases thermal energy input
Roll Away Feature
Wenger's unique roll-away feature enables users to bypass the HIP in situations where preconditioning is not required, as dictated by recipe blends or final product characteristics.
A bypass spout (indicated by the red circle) can be moved into place easily as needed.
This feature provides excellent flexbility, enabling producers to create a wide range of products using one preconditioner/extruder configuration.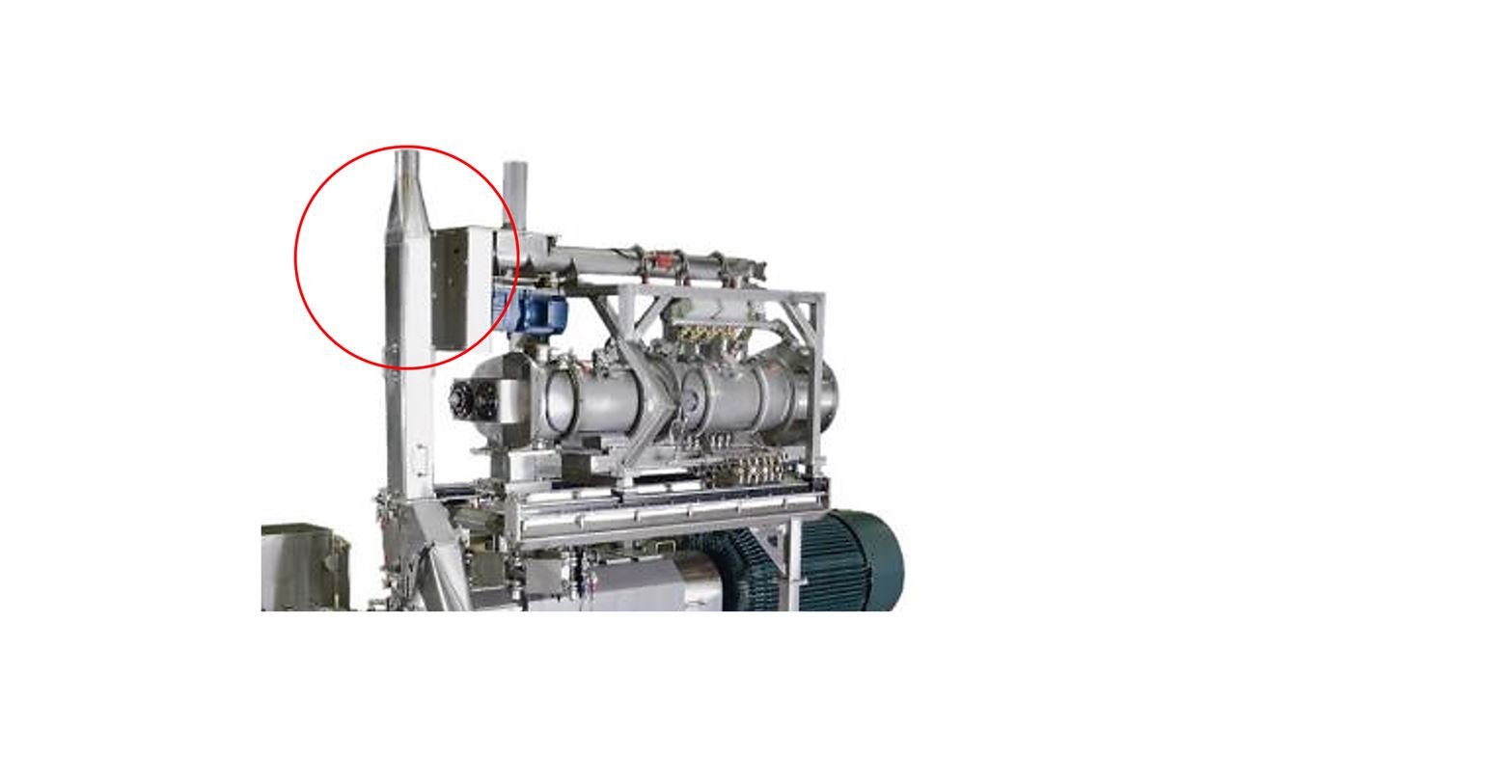 Talk to a Product Specialist
to discuss the feasibility, design and implementation for your project