Improve Startup Efficiency and Safety
The Wenger Diverter Valve provides an effective and convenient way to divert wet material during the start up phase. This is especially helpful for textured protein applications.
When the material quality and characteristics have been reached, the valve can be easily shifted to the open (process) position which provides optimal pressure and flow to the die.
Small size, no removal cart needed
Allows the process to reach a "kill temperature" before product is sent to the die
Valve is engineered for simplicity and low maintenance requirements
Bolt-on connection
Stainless steel construction
Bottom discharge
No wet material in knife hood or conveying system
Enables streamlined product flow
Includes electric heaters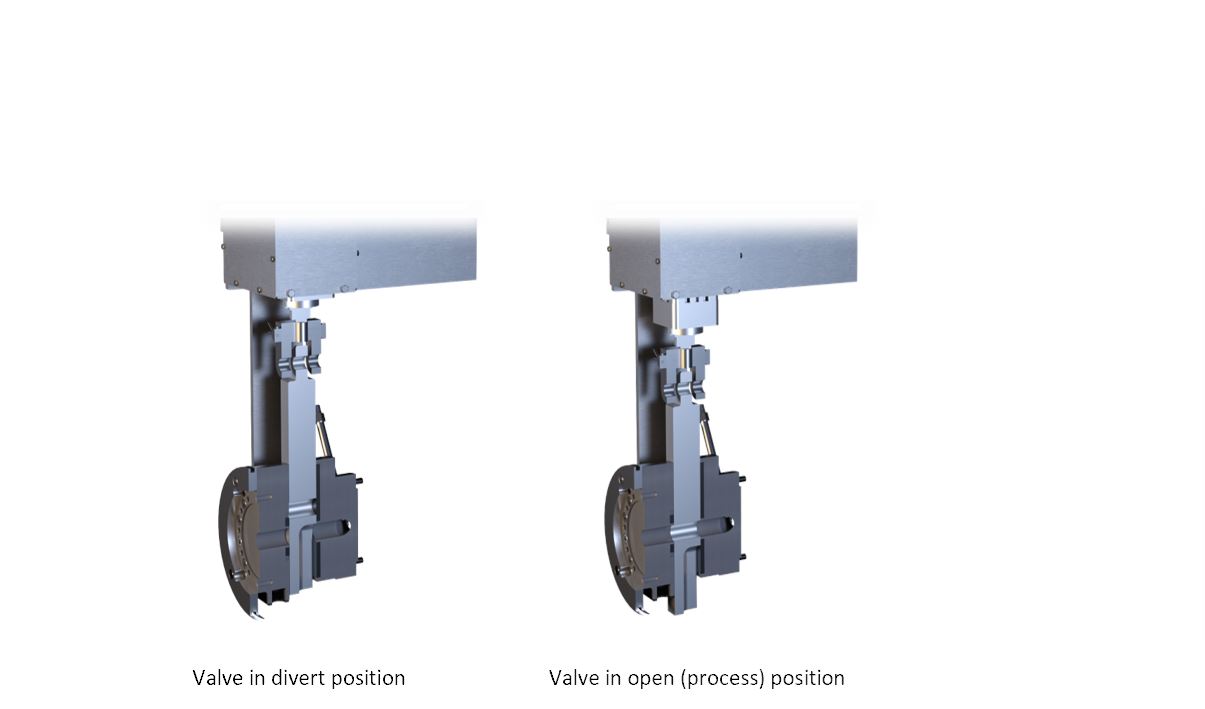 Talk to a Product Specialist
to discuss the feasibility, design and implementation for your project