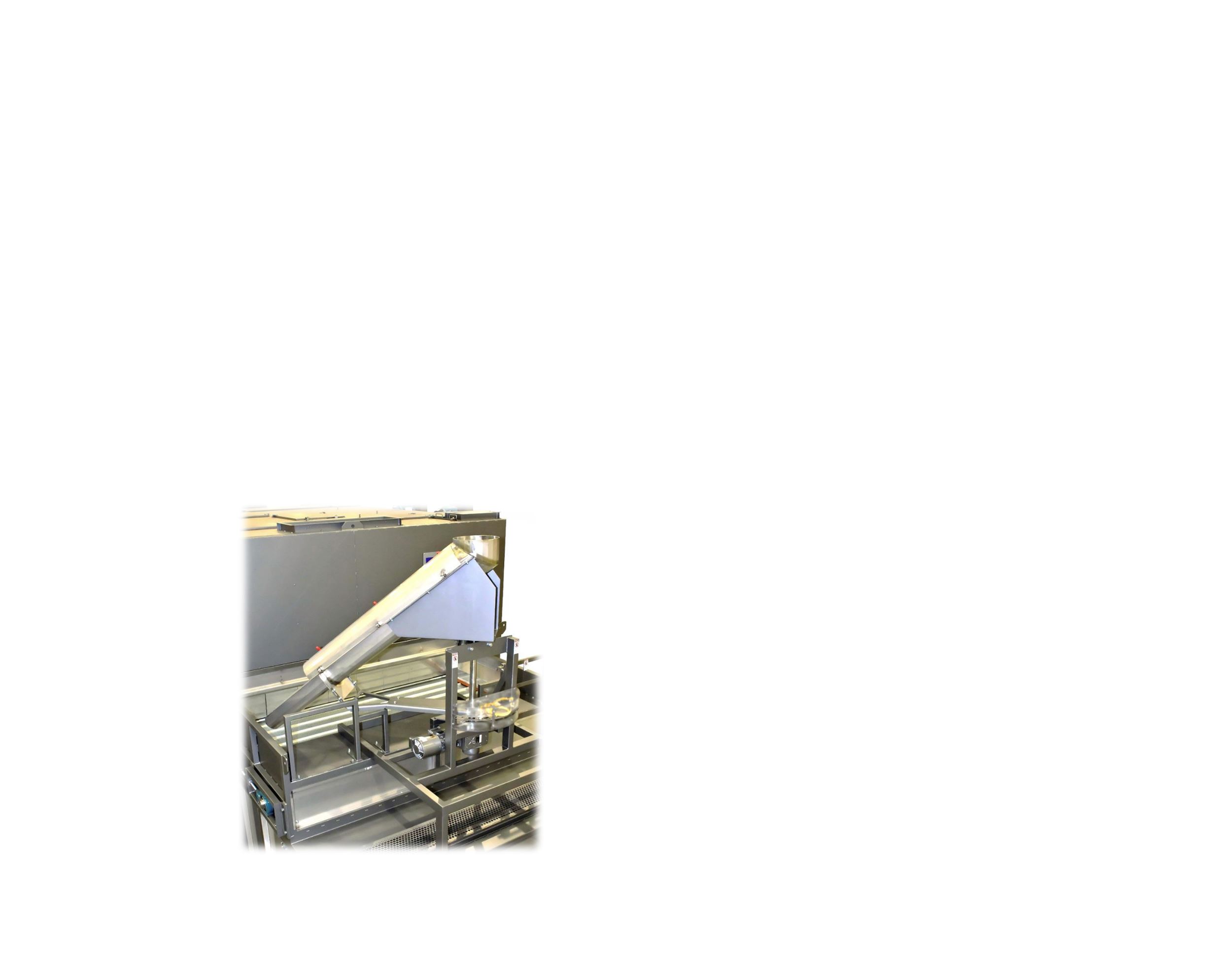 Dryer Spreader Upgrade & Controls
Direct Drive Oscillation produces a level product bed, which is critical to uniformity of the final product moisture level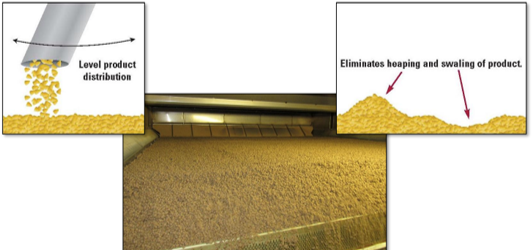 Oscillating spout spreads product evenly across entire width of conveyor
Spout angle set at 37° or 45° from horizontal, based on product and process requirements

Driven by 0.55 kW (0.75 hp) motor with variable frequency drive (VFD).

Even distribution virtually eliminates overdrying in some areas, or cool (moist) product in other areas

Reduces the need for extra drying time (and the costs associated with addiitonal drying)

Very beneficial in operations that produce several products with differing throughput rates, sizes, and densities

Spout constructed from heavy gauge stainless steel to meet sanitation standards

Can be added to new or retrofitted Wenger dryers
Electronic control of all major functions, including oscillation speed, length and turn back time
Available Designs
Large spout

Small spout
Dual spout
Oscillating belt spreader
Advanced Controls Fine Tune Spout Distribution for Level Bed Depths
Advanced dryer spreader controls, as part of Wenger's Automated Process Management (APM) system, enable you to have complete control of how product is distributed across the dryer intake conveyor.
Timing of discharge through the spout can be optimized for each product to create a level bed as the spout moves back and forth. This is especially useful when drying product runs of different piece size or density.
For example, smaller sized kibble or lower density product (i.e. floating aquatic feed) typically require shorter retention time through the dryer which means a thinner bed depth with very even distribution. Variations in the material bed depth at the center or edges of the conveyor belt can result in under- or over- dryed product, even if other dryer parameters are set correctly.
The control system works with the VFD of the oscillating spout motor to ensurue bed depth at all times, even for very small or lightweight product.
This simple and economical upgrade can have a significant impact on throughput and quality, especially if different products are processed through the same dryer. With each different run, the Wenger APM system remembers the correct spreader parameters so there is no downtime for spout adjustment, or waste product through the dryer.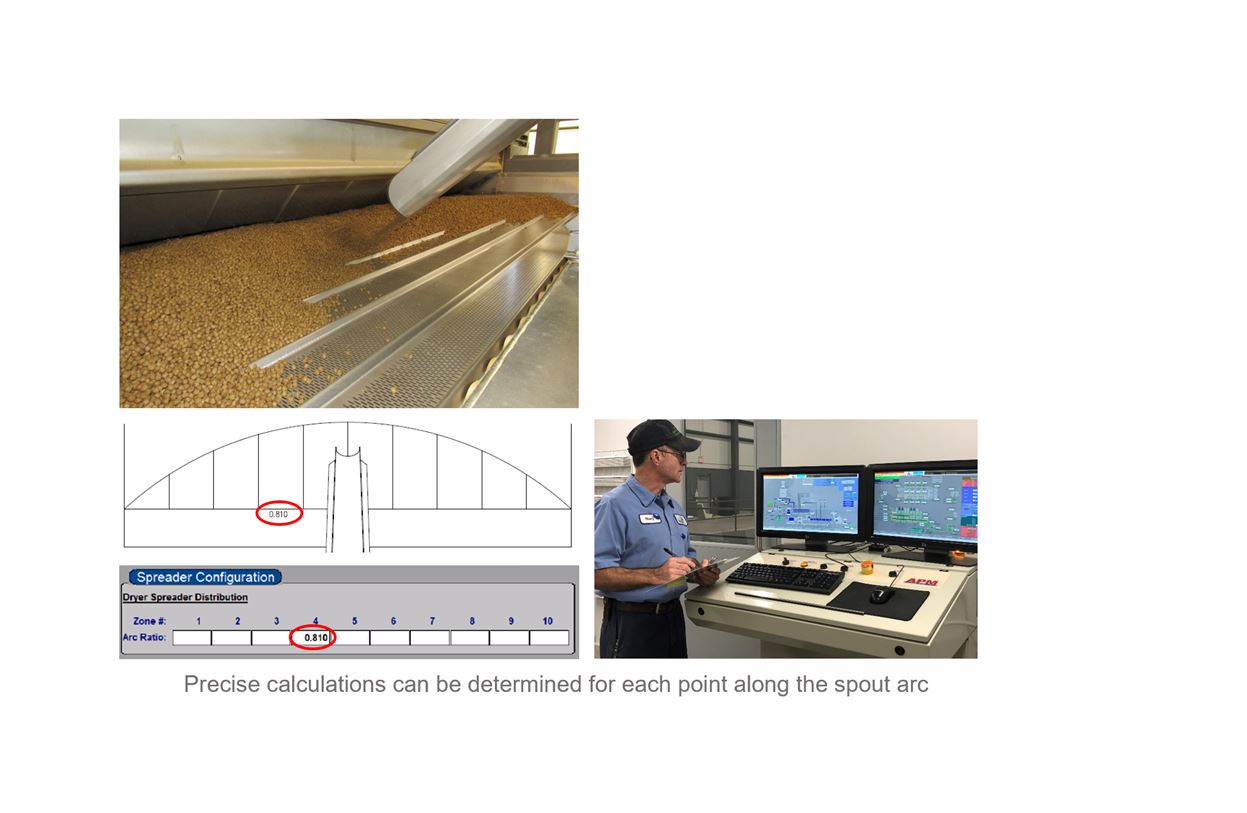 Talk to a Product Specialist
to discuss the feasibility, design and implementation for your project