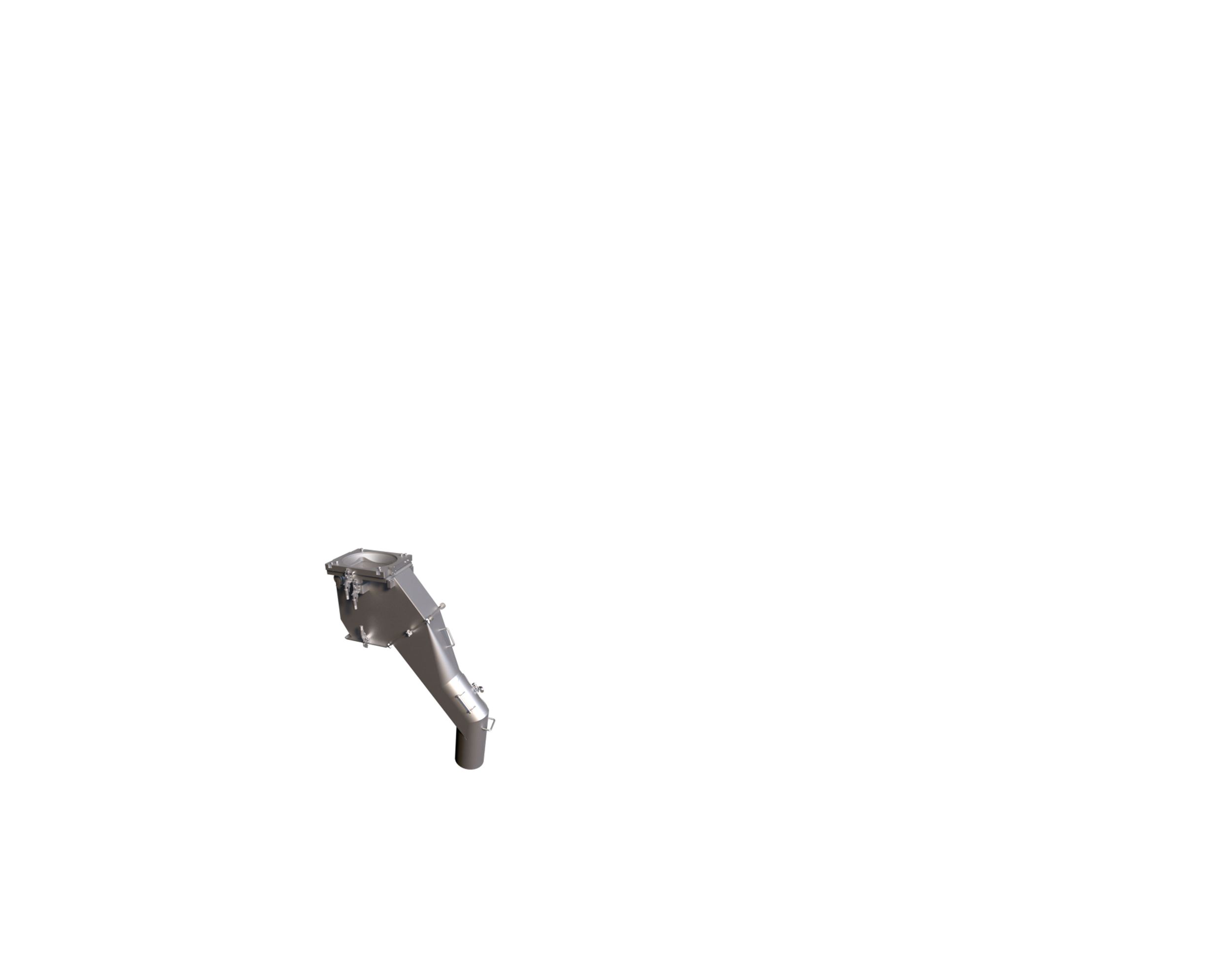 Precision Engineered and Manufactured to Eliminate Dusting during Startup and Operation
A smart and economical upgrade for your older style Wenger extrusion system, the Dust Tight Downspout is designed and manufactured to elimimate gaps or air leaks and maintain dust-free operation from start-up to full operation.
With a standard inlet valve, dusting can sometimes occur, especially during startup, when product in the preconditioner is not fully moisturized. The dust can create a sub-optimal work environment and a mess on the floor around the preconditioner.
With this new design, underprocessed material is routed to a downspout for disposal until the consistancy (i.e. moisture level) is correct. Then, a simple change of a flap valve routes product into the extruder inlet. Precise, air-tight construction from high-grade material keeps product and dust inside the valve and downspout - not in your workspace air.
Valves are offered in various configuration to fit your Wenger extruder and preconditioner exactly, and Wenger service technicians are available for mechanical and electrical installation.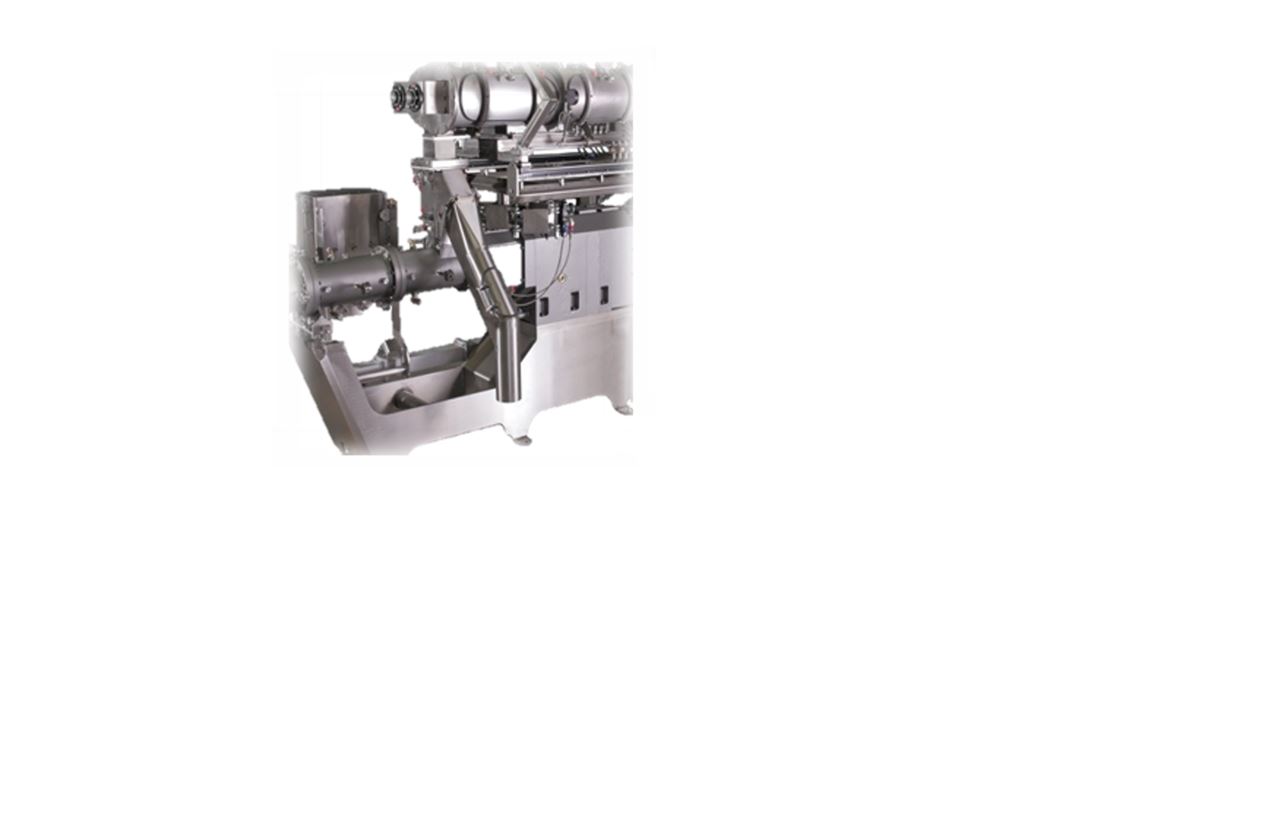 Talk to a Product Specialist
to discuss the feasibility, design and implementation for your project