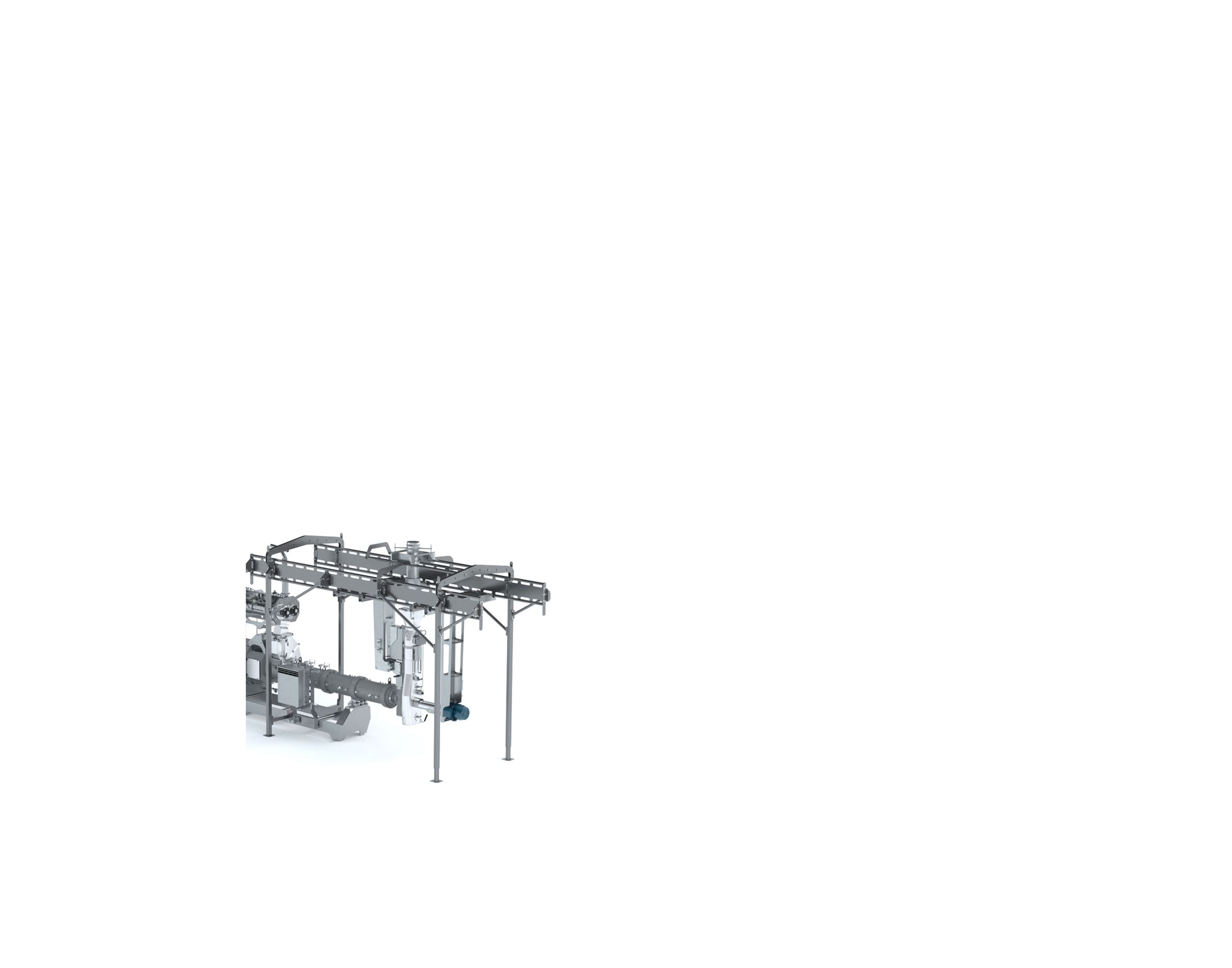 Streamline Your Process and Improve Safety with an Overhead Rail System Customized to fit your Wenger Extruder
Especially helpful for change-outs and maintenance tasks, an overhead rail system allows operators to conveniently and safety add process tools or remove extruder barrel components without the need for additional equipment to lift or support heavy items. Extruder system components such as back pressure valaves, hoods, and knife drives - even complex configurations - can be moved easily to clean or replace.
Trolley hoist design
Constructed from stainless steel
Can be supported from the floor, or overhead structure
In addition to improved operator safety, another benefit of an overhead rail system is improved sanitation because the floor space under and around the extruder can remain clean and clutter-free.
Each rail system can be customized to fit your Wenger extruder, your process requirements, and your available floorspace. So whether your extruder is smaller, or it has 8+ barrel sections, Wenger engineers can design a heavy-duty frame and rail operation that supports the weight of components you use, and placed in a way that minimizes obstruction. As with any Wenger equipment, the rail system is designed to function in a food-safe environment and is easily cleaned to ensure proper sanitation.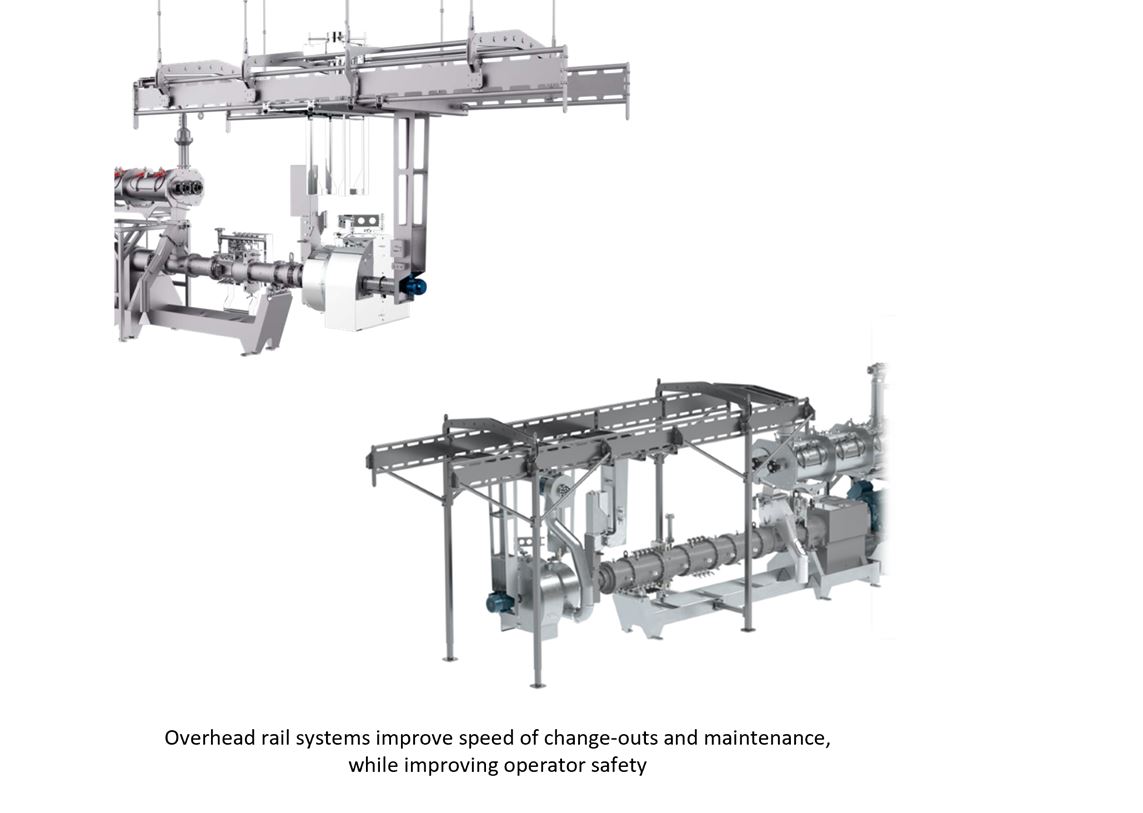 Talk to a Product Specialist
to discuss the feasibility, design and implementation for your project