Save Time and Maintenance Costs by Sharpening Your Knife Blades with a Specially Engineered Sharpener from Wenger
Maintaining sharp and straight knife blades is crticial for consistent product shape and size from a cooking extruder die. Sharpening by hand or using outside vendors can lead to inconsistent angles and grinding levels, and could diminish the service life of the knives. Fortunately, Wenger has developed devices that make sharpening easy, consistent, and safe. These devices can allow blades to be properly resharpened up to 5 times, saving costs on replacement blades.
Flex Blade Sharpener
This model is for sharpening spring steel "flex" knife blades used for smaller, more precise cuts of product through the die. The system includes:
Grinding table
Grinding wheel
3-axis adjustment: right/left, up/down, front/back
Coolant/cutting fluid reservoir and spout (adding fluid prevents overheating of the blade during grinding, ensuring no degredation in blade hardness)
Fixture clamps (jigs) dsigned to fit your blade type and size (can sharpen up to 7 blades at one time)
Jig alignment system to ensure blades are fixed at the proper 30 degree angle, preventing blades from moving during grinding
After a few passes with the grinding wheel, all blades are sharpened straight at the correct angle, with no pits or uneven surfaces. Using the jig is much safer and significantly more accurate than using a hand held grinder.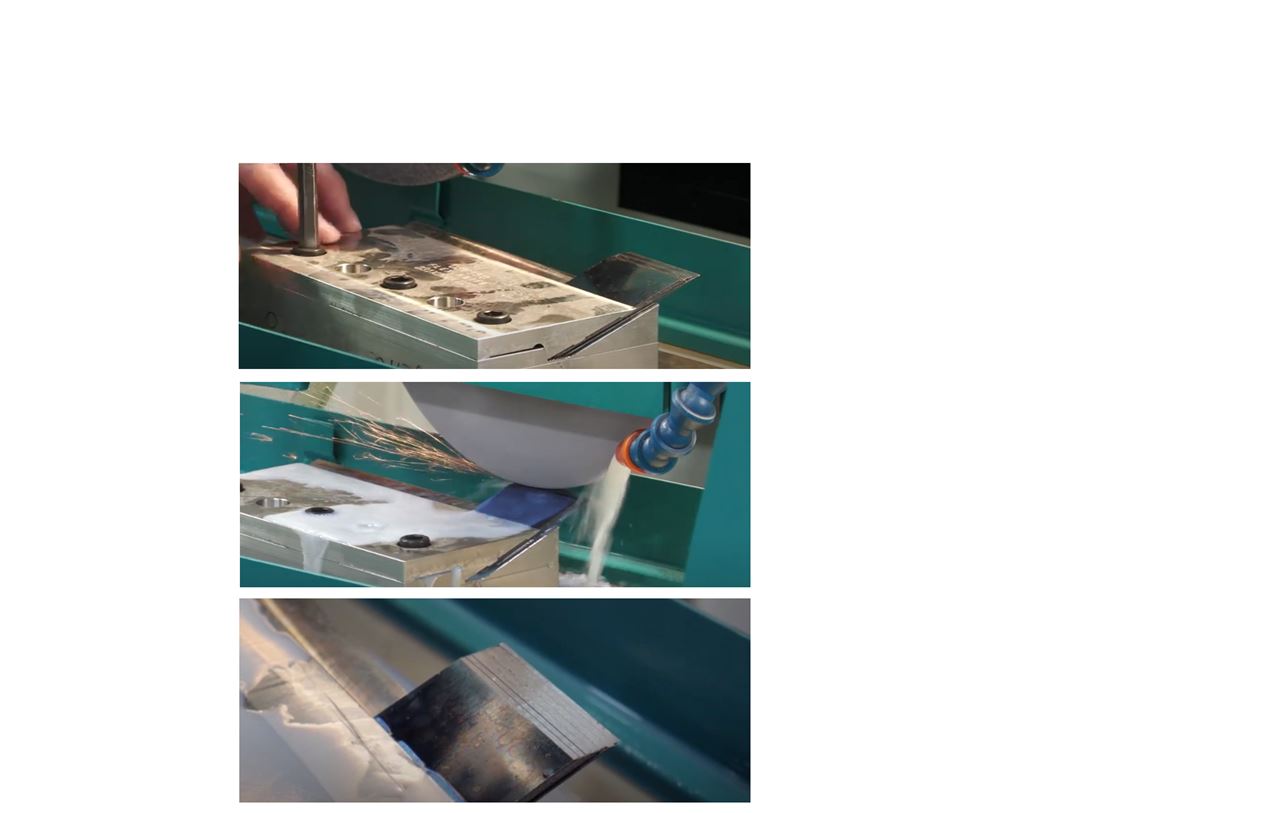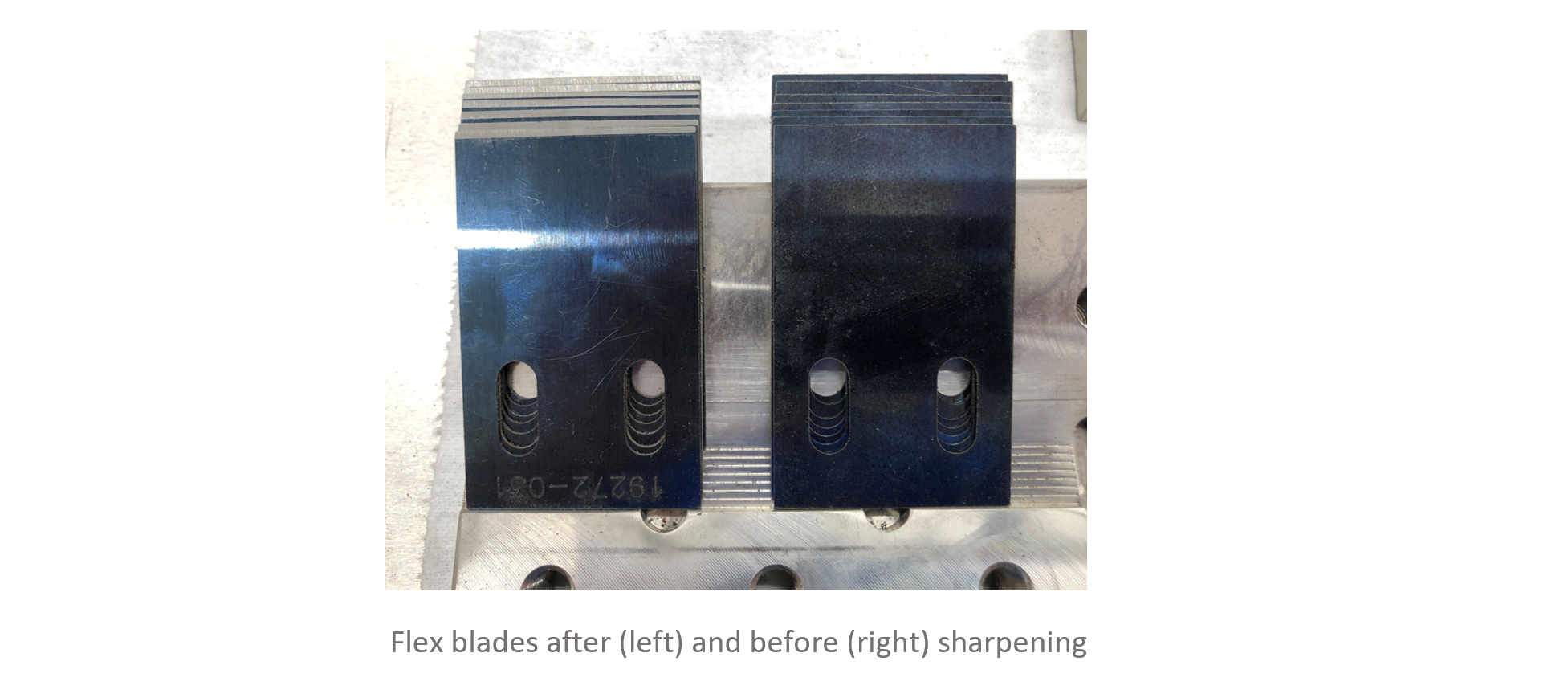 Standard Blade Sharpener
The Wenger standard knife blade sharpener has been used successfully by customers for over 20 years. Similar to the flex blade sharpener, this device has a knife holder that allows proper grinding angles (3° and 15°). The holder is easily adjusted as shown in the photo. The griding wheel can then moved to contact the knife blade in an efficient and safe manner.
Wenger recommends always using a specially designed sharpener to ensure straight grinding and proper angles on knife blades. This will not only result in exact cuts of product from the die (improve output quality), but can extend the service life of the blades and the die (reduce maintenance time and costs).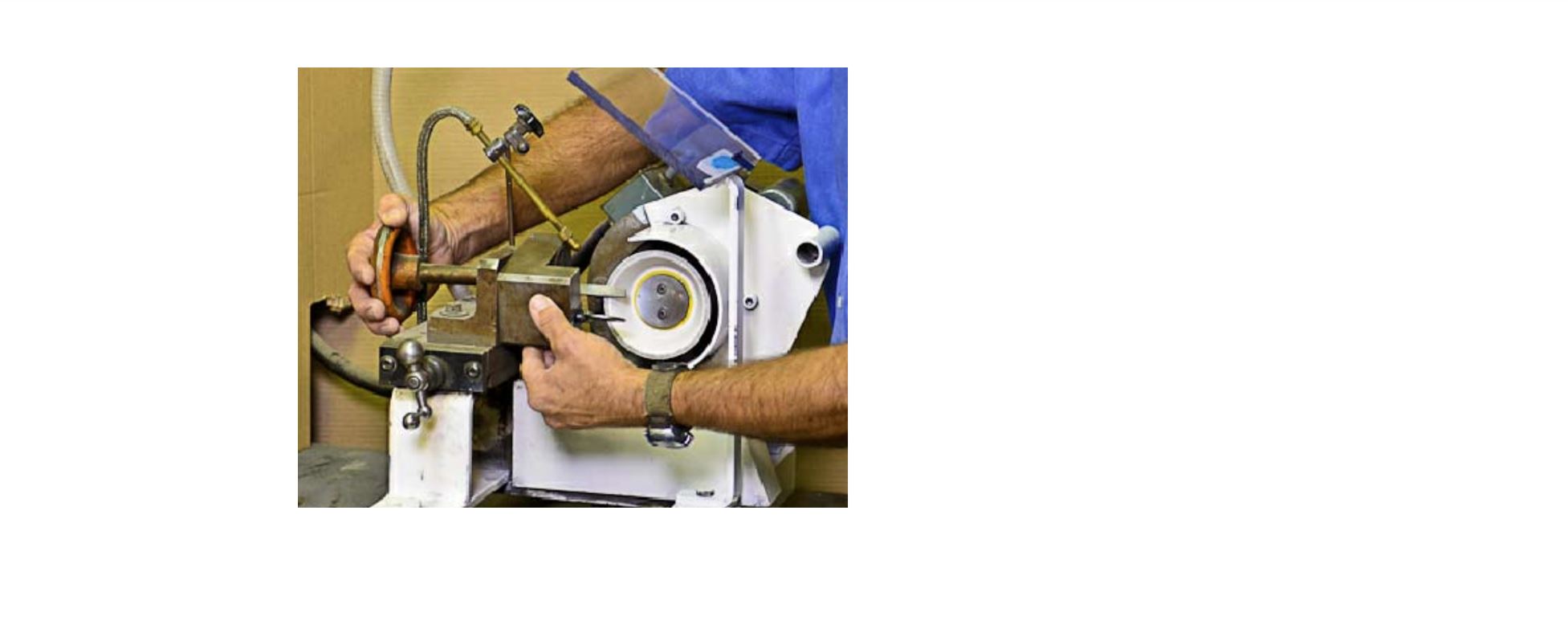 Talk to a Product Specialist
to discuss the feasibility, design and implementation for your project