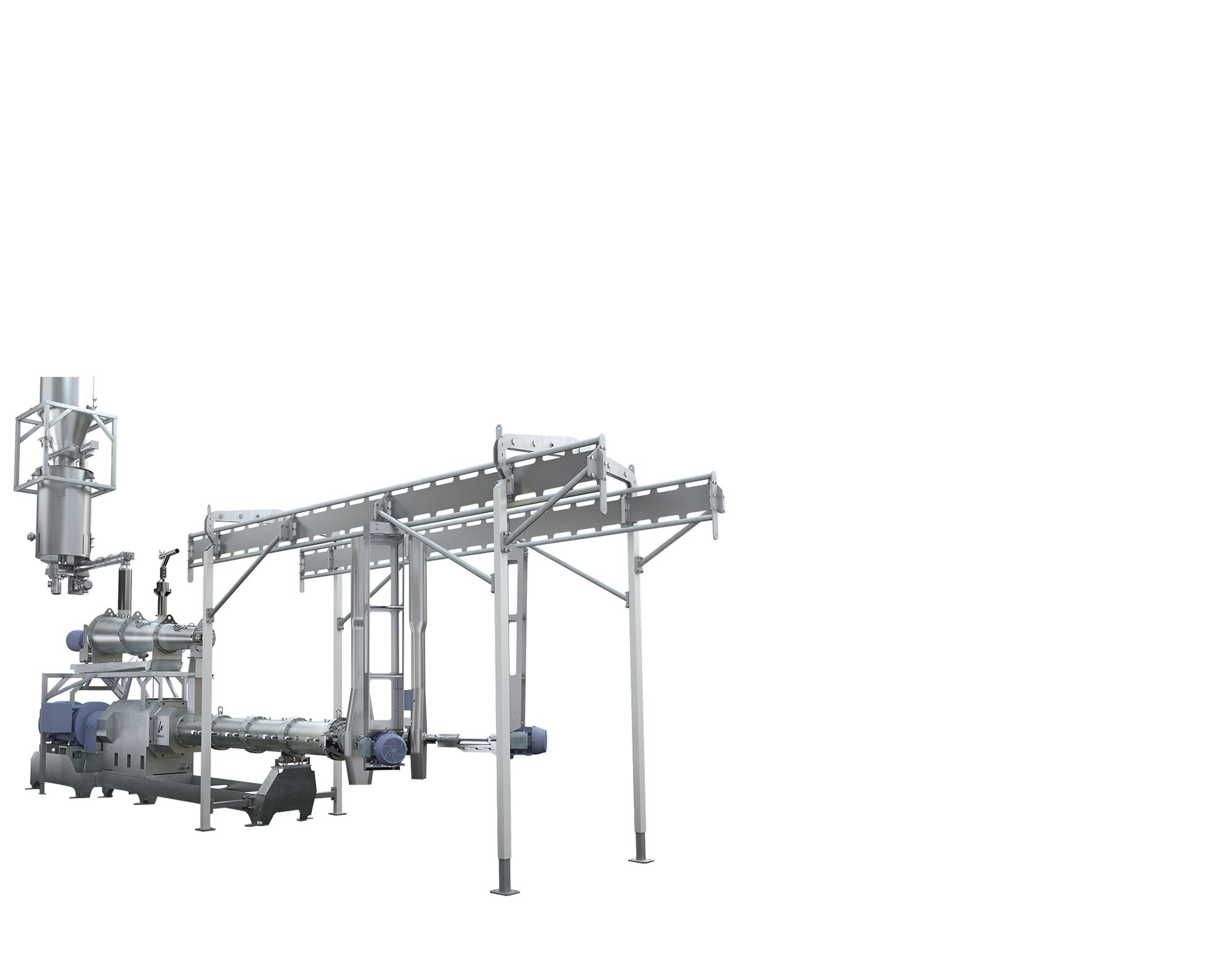 Aquaflex TX-3000

Twin Screw Extruder
Produce High Volumes of Aquatic feed or Pet Food Consistently in a Wide Range of Pellet Sizes and Densities
The AquaFlex XT was engineered to overcome the historical challenges of processing high volumes of cooked extrudate into smaller sized pellets (<1mm) with sinking characteristics.
At high operating rates, extrudate will typically expand as it is pushed through the die, negatively impacting product density. This is most evident with small pellets. As a result, if traditional single screw extruders are used, production rates must be lowered to maintain proper density of small sized feeds.
Now you can have it all - with one extruder
The AquaFlex XT is the industry's most flexible extrusion system for aquatic feed, enabling production of floating, slow sinking, and sinking products using a wide range of ingredients and recipies. Using twin screw technology, this innovative extruder excels at producing a highly uniform product with excellent nutrition retention and water stability.
Need to produce different pellet sizes for different species? No problem. The AquaFlex XT can effectively produce floating and sinking feeds from 0.6mm to 10mm+.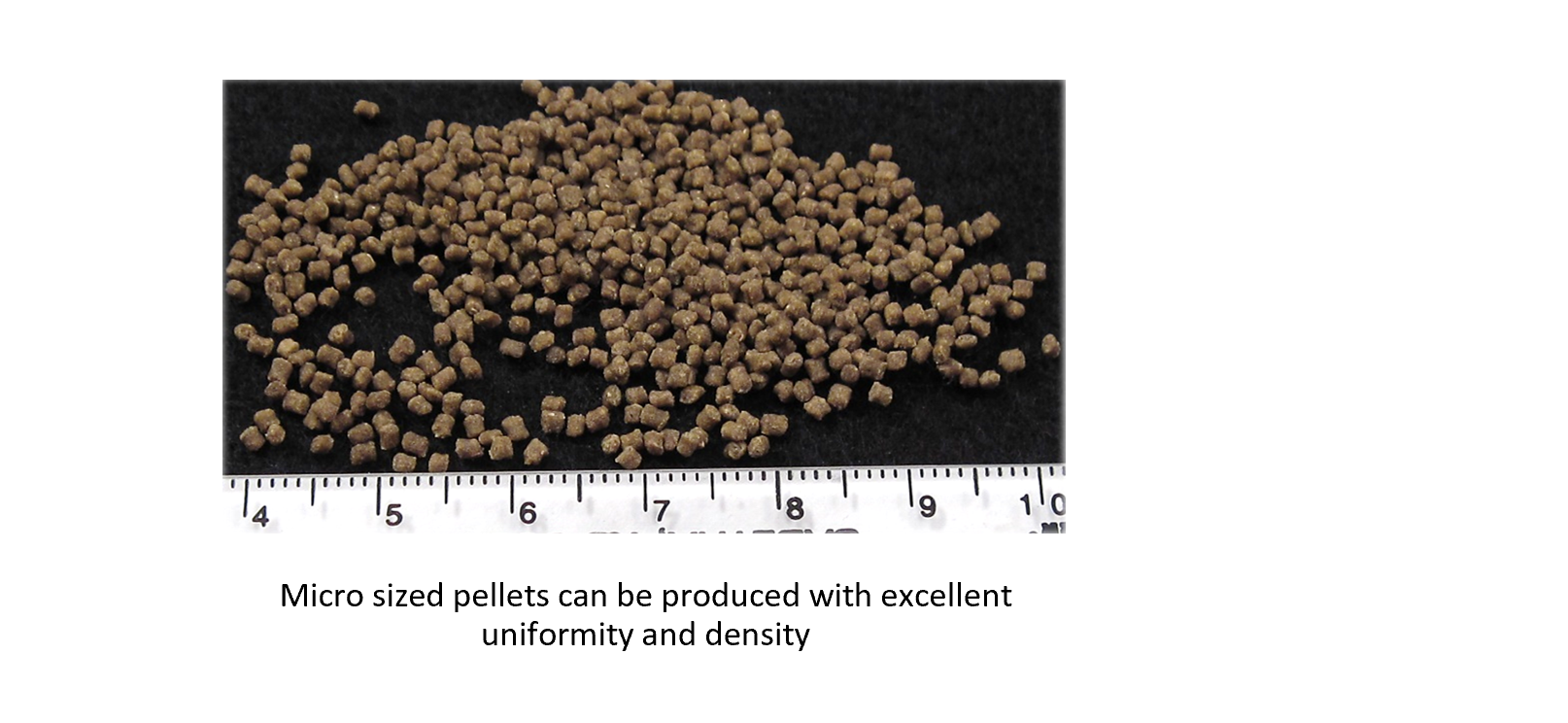 Need to produce different products at high volumes? No problem. The patented dual die assembly provides the flexilibty to produce sinking feeds (using both dies) as well as floating feeds (using just one die). Need a higher fiber product? Have a formula with higher levels of internal fat? Need a specific shape for portion control? All of these aspects - and more - can be achieved using one extrusion system: the AquaFlex XT.
As with all Wenger extruders, the AquaFlex XT can be customized to fit each customer's unique requirements. To complete the feed production process, the AquaFlex XT can be paired with a Wenger high volume horizontal dryer.
Model TX-3000
Maximum capacity of 15,000 kg/hr.
Pellet sizes of 0.6mm to 10mm and larger
Floating, slow sinking, and sinking products
Maximum level of ingredient and formula flexbility
Precise control of piece density and uniformity
Excellent nutrient retention
Water stability up to 7 hours (shrimp feed)
Typically configured with Wenger's High Shear Conditioner, Shutdown Oil System and Overhead Rail System
Ideal for high volume production of shrimp feed, but flexible enough to produce feed for salmon, trout, sea bass, cod, and yellow tail tuna
Can also be used to produce high volume kibble in a variety of sizes and densities.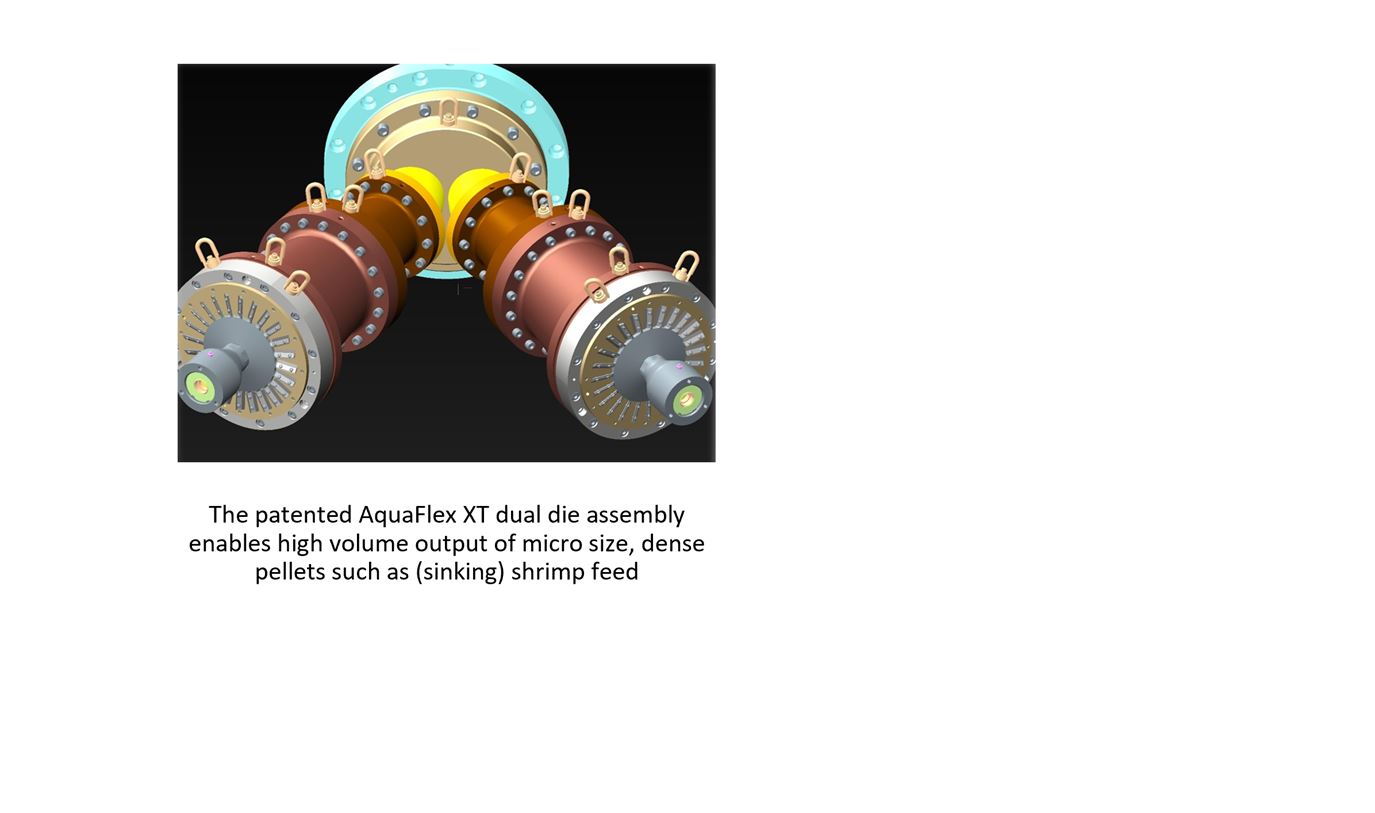 Talk to a Product Specialist
to discuss the feasibility, design and implementation for your project