Reduce Costs and Avoid Re-contamination by Reclaiming Startup/Shutdown Product
Wenger's Waste Recycling System (WRS) reclaims wet, under-processed product that cannot be recycled through the dryer as dry re-work. In some instances, the savings for energy, water, and product can easily total more than $100,000 annually.
Wet, under-processed product from extruder/preconditioner startup/shutdown is reclaimed and added back into the process, eliminating the need for off-premise disposal
Improve housekeeping in extrusion area by collecting fines discharging from the preconditioner
Improve operator comfort by reducing steam and product fines discharging from preconditioner
Extend life of preconditioner bearings and seals by removing excess steam in the preconditioner
Generate hot water for liquefying step, process water, or other unit operations
Wenger also offers a "mini" WRS for capturing emissions from the preconditioner vent, preventing a possible source for contamination.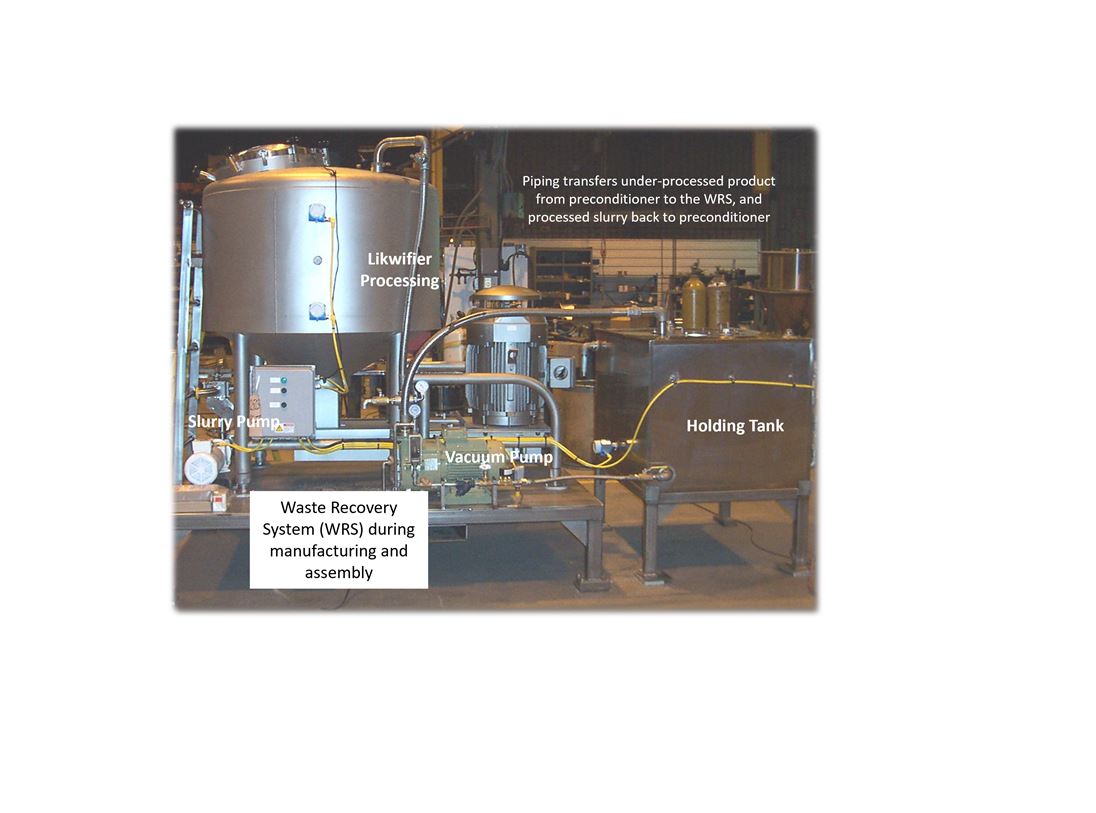 Talk to a Product Specialist
to discuss the feasibility, design and implementation for your project